Prague Guide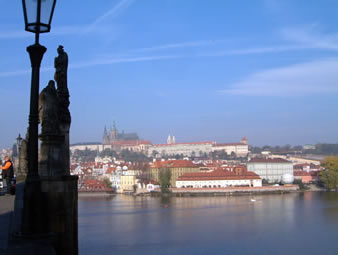 Prague Castle is seen from Charles Bridge
with St Vitus' cathedral dominating the
skyline.
It is a walk of about 20 minutes from here
to the castle but the path becomes quite
steep towards the end.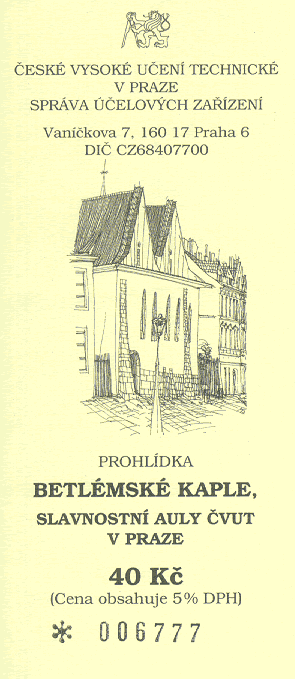 There are many narrow streets
on the east side of Charles Bridge.
Not far from the bridge is Betlem
Chapel, which Jan Hus built and
where he established a Protestant
church. The present building was
rebuilt as a copy of the earlier
building.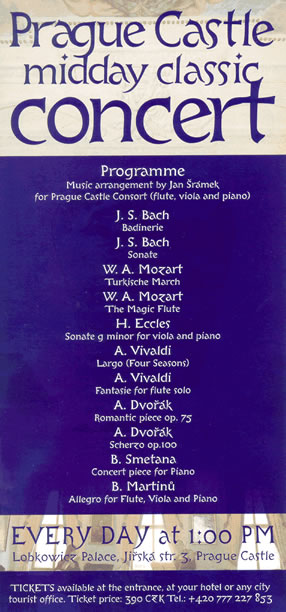 There are numerous concerts held
in Prague every day to suit most tastes - as long as you enjoy Baroque music.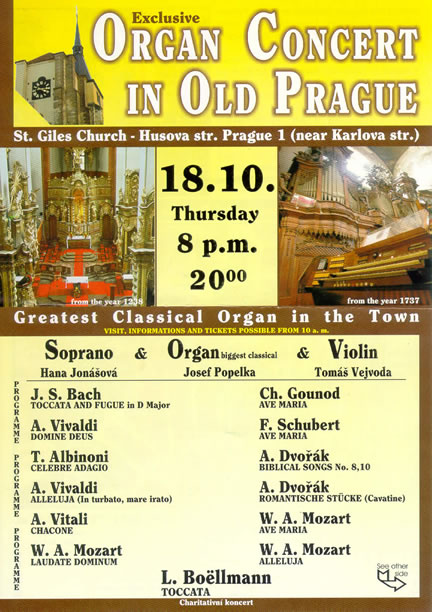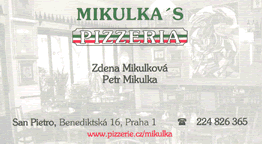 If you want a good quality midday
meal at a reasonable price, Mikulka's
is an Italian restaurant run by Czechs.